Contact Us
If you would like to get in touch with us please complete the form below and a member of our team will respond to your enquiry. If you require an immediate response please call us on 01256 220 398.

Great Links you may enjoy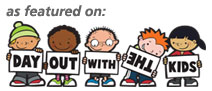 DAYoutWITHtheKIDS.co.uk – is an easy to use website for finding places to visit with your family all over the UK. Searchable by age of kids, county, town, postcode and indoor or outdoor attraction.
Our Sister company – Easy Storage
www.easystorage.co.uk – provides a number of self storage facilities across Basingstoke, Winchester, Reading & Pershore. Our storage is designed for personal and business use and offers secure storage solutions tailored to your needs.