Contact Us
If you would like to get in touch with us please complete the form below and a member of our team will respond to your enquiry. If you require an immediate response please call us on 01256 220 398.

Great Links you may enjoy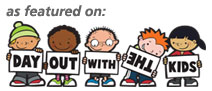 DAYoutWITHtheKIDS.co.uk – is an easy to use website for finding places to visit with your family all over the UK. Searchable by age of kids, county, town, postcode and indoor or outdoor attraction.